ABOUT

Adapted PERL methodology for Baltic countries
The awareness of the human impact on the environment has increased, and there is a greater focus on personal as well as global consequences of individual lifestyle choices, unfortunately, sustainable development is still not a central topic of educational system in the Baltic states. To solve this problem, The Lithuanian Children and Youth Centre (LCYC) has started Erasmus + project "Jump into Sustainable Lifestyle".
The aim of this project is to intensively disseminate and adapt innovative practices of education for sustainable development in partnering countries.
Project partners created a toolkit for teachers by adapting PERL methodology to the needs of Baltic countries.
We invite all teachers and educators to use this material.
ACTIVE.
Active learning methodologies encourage students to question the way they think, the values they hold and the decisions they make in the context of sustainable development.
This toolkit applies active learning approaches to engage students in direct exploration of sustainability topics.
ENGAGING.
The ultimate goal is for students to be open to change, to act co-operatively, to think, discuss and draw conclusions about different every day activities in a holistic, critical and creative way for the betterment of all humans.
PROFESSIONAL.
Supported by the Erasmus+ programme and developed by four collaborating partners:
The Centre for Collaborative Learning for Sustainable Development at Inland University of Applied Sciences, Hamar, Norway.
Lithuanian Children and Youth Center, Vilnius, Lithuania.
Centre of Creative Learning "Annas 2", Riga, Latvia.
Eesti People to People, Tallinn, Estonia.
TOOLKIT
Sustainability requires that citizens have certain key competencies.
The toolkit has been split in parts to help teach those key sustainable development competencies. You can use activities by competence taking into account what kind of learning experience, behavior you need, how much time you have available. Each activity includes a list of the competencies that the activity engages with, and teachers may target these specific competencies for students talk about and reflect on during discussion.
IMAGES
Some topics use visual material.
You can download individual images below or get the whole pack.
Project 1: ABC Company

Chambray Schlitz pug YOLO, PBR Tumblr semiotics. Flexitarian YOLO ennui Blue Bottle, forage dreamcatcher chillwave put a bird.

HTML5, CSS3, WordPress / 18-06-2014 / Client Name Visite Site

Project 8: ABC Company

Chambray Schlitz pug YOLO, PBR Tumblr semiotics. Flexitarian YOLO ennui Blue Bottle, forage dreamcatcher chillwave put a bird.

HTML5, CSS3, WordPress / 18-06-2014 / Client Name Visite Site
Navigate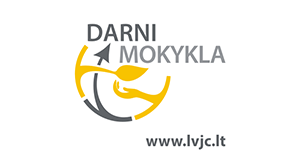 Lithuanian Children and Youth Center program – SUSTAINABLE SCHOOL